Common spot treatments can sometimes cause irritation, an uneven skin tone and dehydration. Topical colloidal silver, however, is a gentle ingredient that helps to reduce bacteria and blemish-prone skin without harming the natural flora of skin. Read on to discover the benefits of colloidal silver, as our experts explain how to to help reduce imperfections, blemishes and blackheads with the Omorovicza Silver Skin Collection.
Colloidal
 Silver
For
Blemishes 
Colloidal silver has antioxidant, antibacterial and anti-inflammatory properties, making it the perfect spot treatment for blemish-prone skin. 
A

nti-inflammatory 

properties 

help

 to

 

reduce the 

appearance

 of 

redness

.

 

Antibacterial

 properties 

reduce

bacteria

, helping to prevent 

breakouts and blemishes.

 

Silver is gentle

 to the skin

, fighting bacteria without harming its natural flora.

 
Expert Tip: The term colloidal refers to the way the silver is formulated. Microscopic particles of silver are suspended in a liquid, allowing them to disperse evenly and treat a larger area of the skin.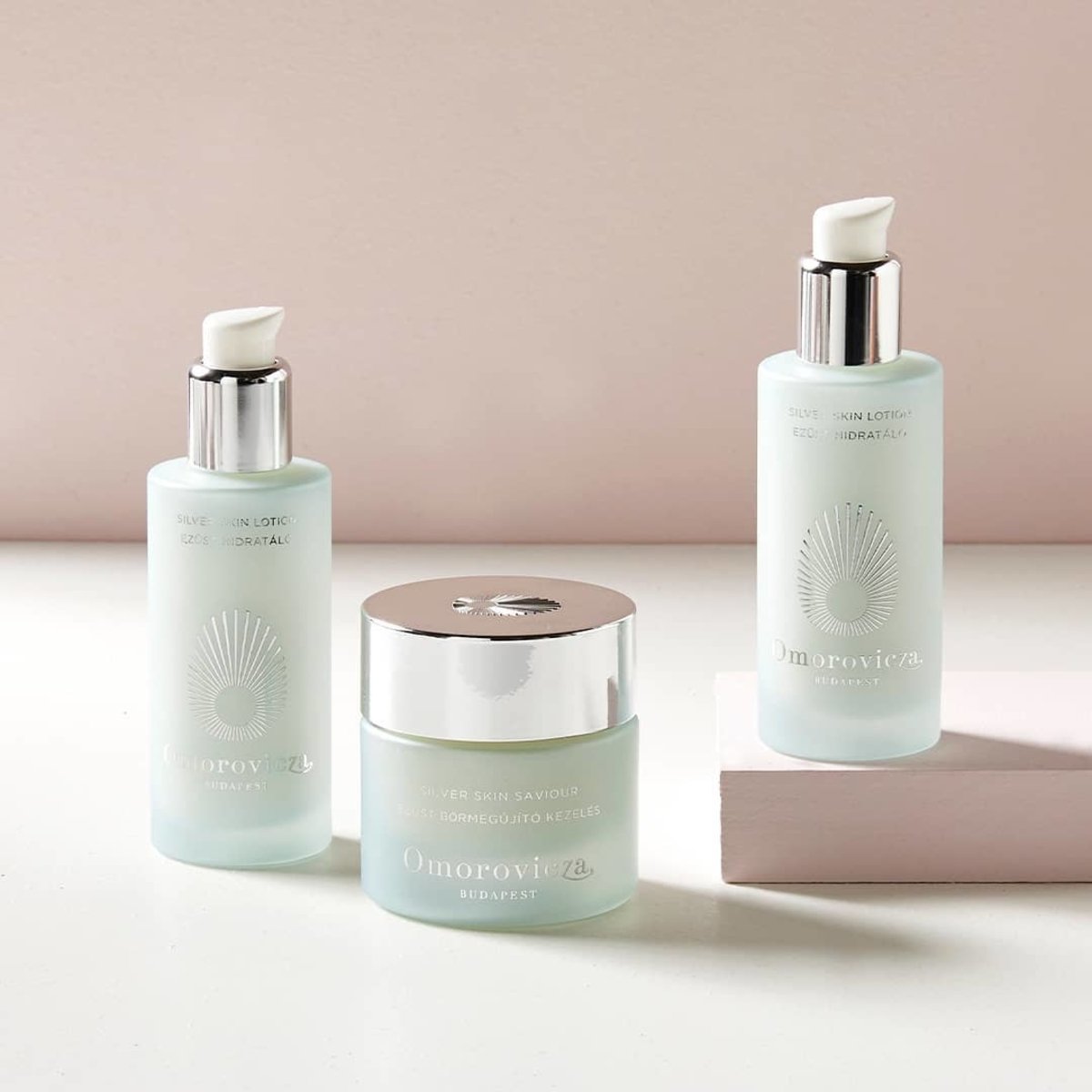 How
To
Clear Spots
The Silver Skin collection harnesses the antibacterial powers of colloidal silver to help reduce the appearance of blemishes, breakouts and even skin tone. 
To help reduce blemishes, cleanse the skin, tone with the Omorovicza Silver Skin Tonic, then hydrate with the Omorovicza Silver Skin Lotion morning and night. As an extra spot treatment, apply the Omorovicza Silver Skin Saviour once a week.  
Toner
For
Breakouts:
Omorovicza
S
ilver 
S
kin 
T
onic
Formulated with a potent blend of colloidal silver, niacinamide and salicylic acid, the Omorovicza Silver Skin Tonic is a daily toner that helps to clear and soothe the skin.  
Colloidal silver

helps to reduce the appearance of redness, while preventing breakouts and blemishes.

 

Brightening n

iacinamide 

helps to control sebum production, 

reveal

ing

 a more even and refined skin tone

.

 

Salicylic acid

 

works to 

dissolv

e

 the 

impurities 

that clog pores and caus

e

 breakouts

, lending skin a clearer appearance. 

 

Omorovicza's

 patented Healing Concentrate™ leaves skin 

feeling 

firmer

 and 

more supple

.

 
After cleansing, apply directly onto a cotton pad and sweep over the face and neck. Allow a few minutes to absorb, then follow with the Silver Skin Lotion.