Lactic acid in skin care is a favourite amongst facialists and skin therapists. Known as an alpha hydroxy acid, or AHA, it has become a popular ingredient in many products and treatments – but what is lactic acid for skin exactly and what does lactic acid do for skin?  
Continue reading to learn more about the benefits of lactic acid in skin care and how to introduce it into your skincare ritual.  
What Is Lactic Acid For Skin
?
Lactic acid is a popular AHA (alpha hydroxy acid) that naturally occurs in milk. It's believed that Cleopatra used to bathe in milk to enjoy the benefits of lactic acid and maintain healthy-looking skin.  
Relative to other AHAs (such as glycolic acid), lactic acid is gentle on the skin, making it suitable for sensitive skin types.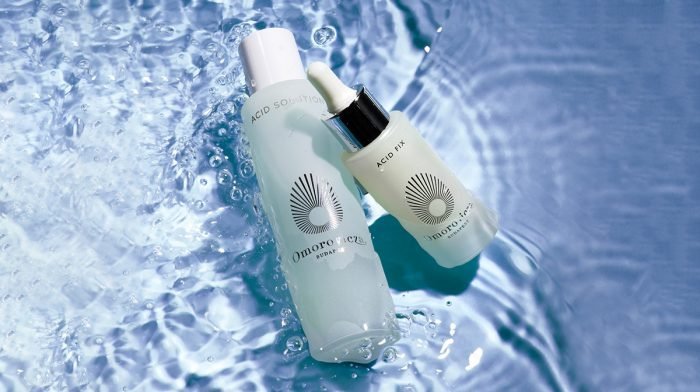 Find out more about what glycolic acid does and how it helps to improve skin tone and texture.
What Does Lactic Acid Do For Skin
?
A natural exfoliant, lactic acid resurfaces the skin for a brighter, smoother, and more even-toned complexion.
Benefits Of Lactic Acid
Exfoliating: Like all AHAs, lactic acid boasts exfoliating properties, helping to speed up skin cell turnover and improve skin's overall texture. 

 

Hydrating: Uniquely, 

lactic acid for skin 

helps to benefit moisture retention levels, improving skin's ability to stay hydrated.

 

Anti-ageing: Lactic acid also stimulates collagen production, helping to firm the skin and improve signs of ageing.

 
How To Use Lactic Acid
There are a number of ways to introduce lactic acid into your skincare ritual. Our skin therapists recommend starting with a weekly application. Then, as skin becomes accustomed to the ingredient, applications can be increased to suit the skin type. 
When using lactic acid for skin for the first time, begin by applying mild formulas with a low percentage of AHAs to avoid overwhelming the skin or causing irritation. 
Lactic Acid For Skin 
Lactic Acid Toner: 
The Daily Treatment
Suitable for all skin types, the Omorovicza Acid Solution combines lactic and glycolic acids with caviar lime to help gently exfoliate the skin and promote healthy cell renewal. This daily acid toner also helps to even out skin tone and reduce the appearance of pigmentation.  
Apply a few drops to either the hands or a cotton pad, then gently pat over the face and neck, avoid the eye area. Leave to absorb, then follow with a serum, moisturiser and SPF.  
For sensitive skin we recommend building up tolerance, and begin with once or twice a week.