Caused by genetics and hormones, oily skin can be hard to prevent, but it's easily manageable with a consistent skincare routine for oily skin. We share our expert advice on how to keep oily skin at its healthiest, including what causes oily skin and the best skincare to manage it. 
What
C
auses 
O
ily 
S
kin?
Oily skin is characterised by oiliness, shine, enlarged pores, breakouts and blackheads. It's caused by overactive glands that produce excess sebum. It can be genetic, triggered by external factors (pollution, dirt and harsh chemicals) that clog pores, or as a result of using the wrong skincare products. 
How
To
 Treat Oily 
Skin
5 Ways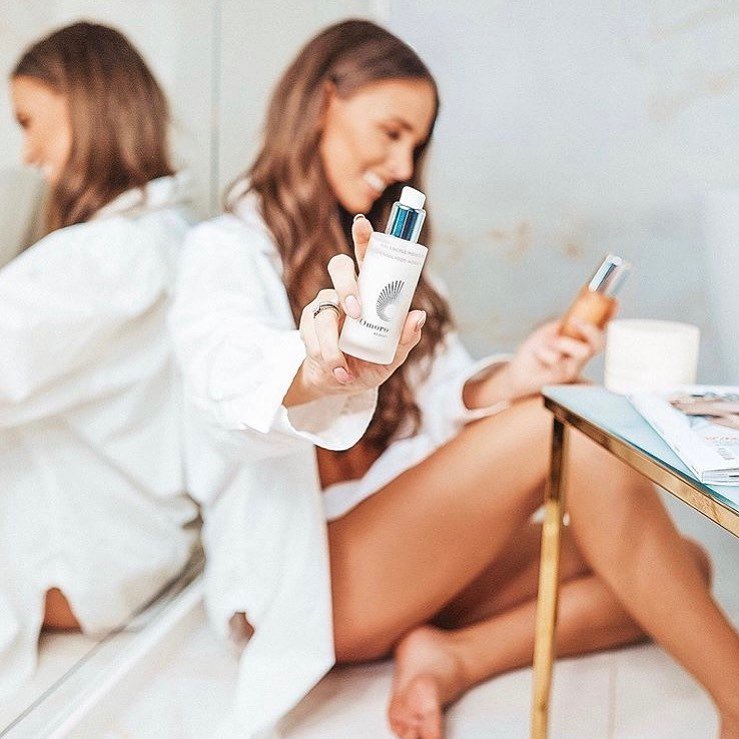 1. Cleanse Morning
And
 Night
A skincare routine for oily skin should begin with a deep cleanse to remove excess sebum and unclog congested pores. Mud and oil-based cleansers that dissolves dirt and sebum without disturbing the natural moisture levels of the skin are best, as stripping skin of too much moisture causes glands to compensate and produce more oil.  
2. Exfoliate
With
 Salicylic Acid
Salicylic acid can benefit oily skin in two key ways: 
Salicylic acid 

is both oil-soluble and lipophilic, meaning it's attracted to and helps to break down oil. 

I

t 

c

an travel deep into the skin and 

unclog

 pores

, reduc

ing congestion and shine.

 

Salicylic acid has exfoliating properties, helping to prevent future congestion by removing dead cells that clog pores. 

 
Incorporate salicylic acid into your skincare routine for oily skin by using a daily exfoliating toner after cleansing. 
3. Hydrate
Hydrating products are necessary to maintain moisture levels, as glands will produce excess sebum to compensate if skin is lacking in hydration, causing further oiliness and shine.  
To help treat oiliness, opt for a lightweight and oil-free formulation that hydrates and refreshes.  
4. Balance
As oily skin is caused by overactive glands, incorporating balancing products that regulate sebum production will help to reduce oiliness and shine.  
Reach for a balancing moisturiser that helps to control shine and provide long-lasting hydration.  
5. Use Deep Cleansing Treatments
An oily skin routine should also include a weekly cleansing treatment to purify and decongest. A mud mask is an excellent way to target oiliness, as it helps to draw out impurities and clear congested pores, lending skin a clearer appearance.  
B
est 
S
kincare 
F
or
 O
ily 
S
kin
Best Cleanser For Oily Skin
The detoxifying Omorovicza Moor Cream Cleanser harnesses calcium and magnesium-rich Hungarian Moor mud to help decongest pores, reduce breakouts and prevent blemishes, while a blend of essential oils keeps skin hydrated.  
Apply a pea-sized amount to damp skin, massage in circular motions, then rinse thoroughly with warm water.