While we sleep, our bodies produce hormones and antioxidants that accelerate skin repair and cell regeneration, helping to maintain a healthy and youthful-looking complexion. Our experts explain how to harness this natural circadian rhythm with a nighttime skincare routine.  
How
Skin Repairs 
Itself 
At
 Night
What Happens To Skin 
At
 Night?
While melanin and antioxidants are naturally produced to shield the skin during the day, at night, the body works to repair damage. 
In the prelude to sleep, between 7 and 11pm, skin becomes more permeable, allowing topical treatments and repairing ingredients to be better absorbed. The production of melatonin (the sleep hormone) also increases, enhancing feelings of tiredness and improving the skin's ability to repair itself.   
Between 11pm and 4am, the human growth hormone accelerates cell regeneration, while encouraging the production of antioxidant enzymes to repair the oxidative damage caused by free radicals, pollution, and UV rays.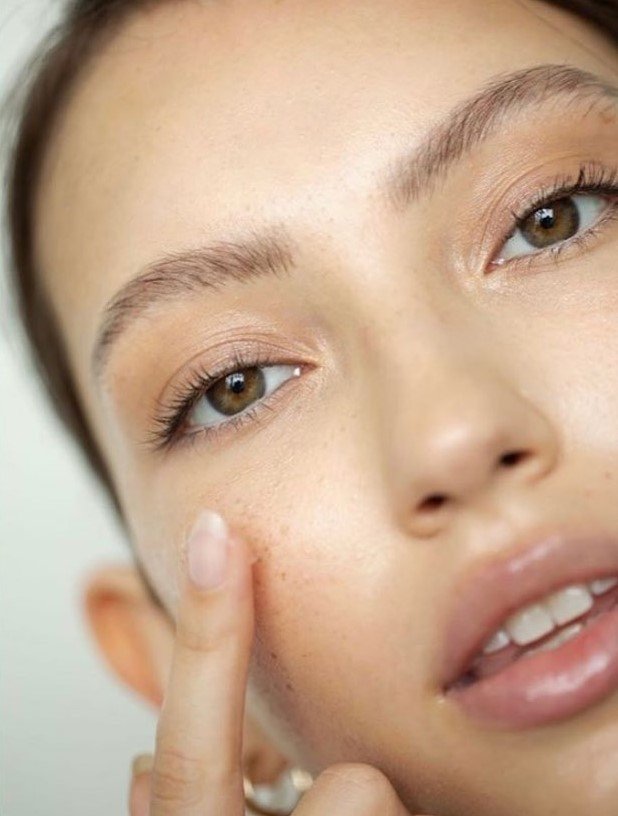 How
To
 Support Overnight Skin 
Repair
A good nighttime skincare routine should support this natural repair process by feeding the skin with nourishing vitamins, minerals and hydrators. Exfoliating ingredients, like salicylic acid or retinal,  should be applied to encourage natural cell renewal.  
A 5-Step
Nighttime
Skincare Routine
Step 1: Cleanse
Start your nighttime skincare routine with a deep cleanse to remove the dirt, impurities and pollutants that have settled on the skin throughout the day. 
The Omorovicza Thermal Cleansing Balm harnesses calcium and magnesium-rich Hungarian Moor mud to draw out impurities and cleanse away makeup, leaving skin feeling clean, soft and hydrated. Using circular motions, massage a small amount onto a dry face, then remove using a damp cleansing cloth.