After the age of 30, cell regeneration naturally slows, causing skin to look dry and dull, and fine lines and wrinkles to appear. Fortunately, vitamin A (in the form of retinol and retinal) and bakuchiol (a natural alternative to vitamin A) can help skin cells behave as they did in their youth, speeding up cell regeneration for younger, plumper and healthier-looking skin. Here's everything you need to know about the benefits of retinol, retinal and bakuchiol, and how to choose the right ingredient for your skin type. 
Skip To:
What Is Retinol?
Retinol is an anti-ageing skincare ingredient and a precursor of vitamin A, a nutrient that increases skin cell turnover. When applied topically, retinol converts into retinoic acid, a metabolite that uses vitamin A to help cells grow and develop.  
The Benefits Of Retinol
Retinol works to alter the behaviour of aged cells and encourages them to act as they did in their youth.  
When 

the skin

 

cell regeneration 

process 

naturally slows, taking up to 70 days to renew, retinol helps to promote cell turnover

, 

working to 

restor

e

 a healthy

 28

-day 

rhythm.

 

R

etinol

 works to

 

increase 

collagen levels, helping to

 plump the skin and

 reduce the appearance of fine lines and wrinkles

.

 

Retinol 

helps 

the skin

's natural exfoliation process

, reducing the appearance of age spot

s

 and hyperpigmentation.

 

Retinol 

lends skin a soft, smooth and radiant appearance.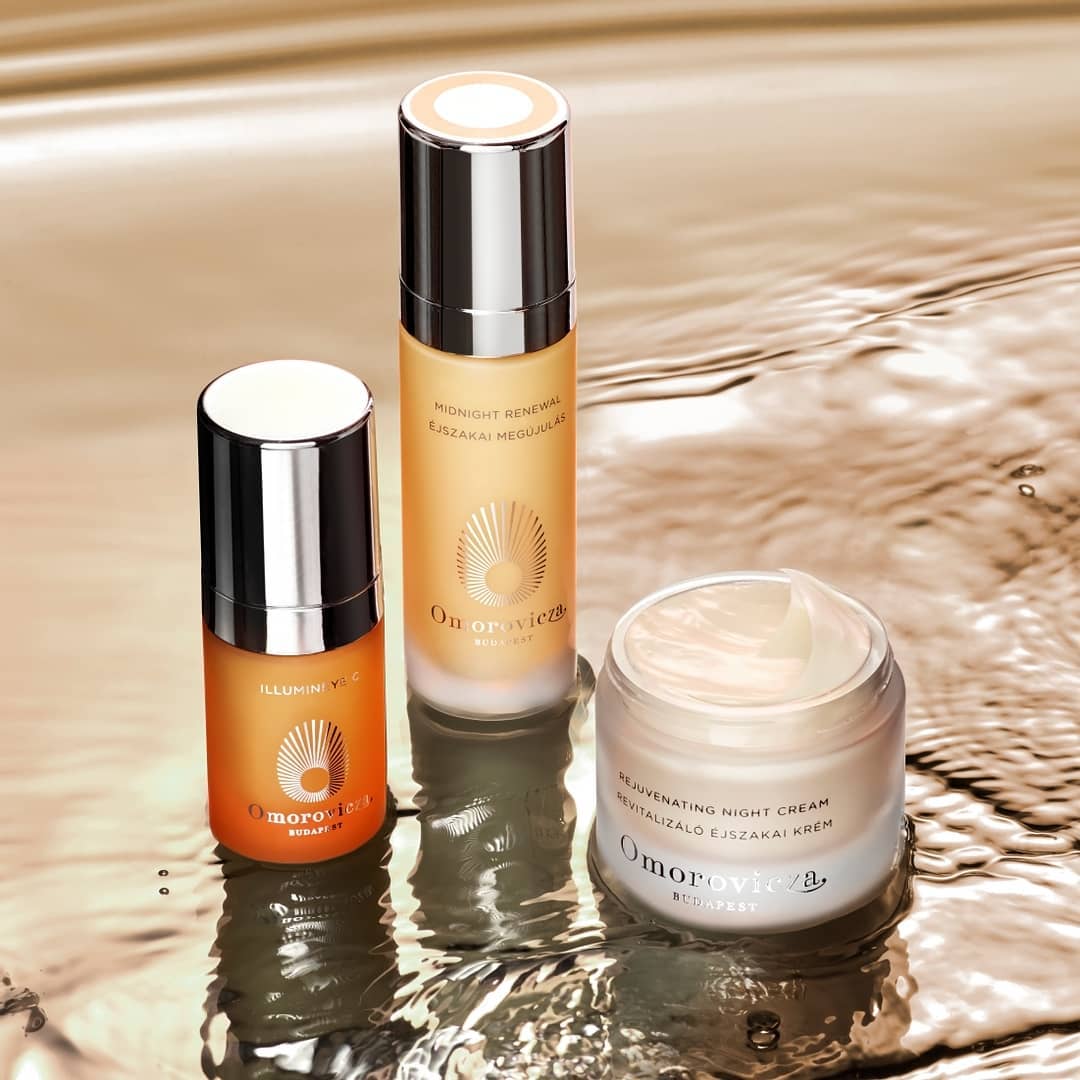 What Is Retinal? How Does It Differ From Retinol?
Retinal is a non-irritating and more effective form of vitamin A. It's very similar to retinol (and offers the same benefits), but the key difference lies in the way they convert into retinoic acid (the form of vitamin A that skin cells can process).
Retinal converts into retinoic acid in one step, while retinol takes two steps.
As retinal requires fewer conversion steps, it better maintains its potency and is

eleven times more effective than retinol.

As it's more potent,

a much lower percentage needs to be added to a formula to achieve the same results. 

Fewer conversion steps and a lower concentration means less skin irritation.
Non-irritating, r

etinal is suitable for all skin types, even sensitive skin.

 
What Is Bakuchiol?
Extracted from the bakuchi plant seeds, bakuchiol is an organic compound with antioxidant and anti-inflammatory properties. It's often described as the natural alternative to retinol, offering very similar benefits (though slightly less effective) without irritation.  
Expert Tip: If retinol irritates your skin, opt for a retinal or bakuchiol–based product instead.  
The Best Vitamin A Skincare
To enjoy the anti-ageing benefits of retinol and vitamin A, incorporate a retinol serum and eye cream into your daily skincare routine from the age of 30. 
Bakuchiol Face Oil
 For 
A
 Morning Routine
Blending bakuchiol with precious oil, the Omorovicza Miracle Facial Oil boasts a lightweight formula that helps to reduce the appearance of fine lines and wrinkles.  
In the morning, mix one or two drops into your serum or moisturiser, then apply evenly to the face and neck.